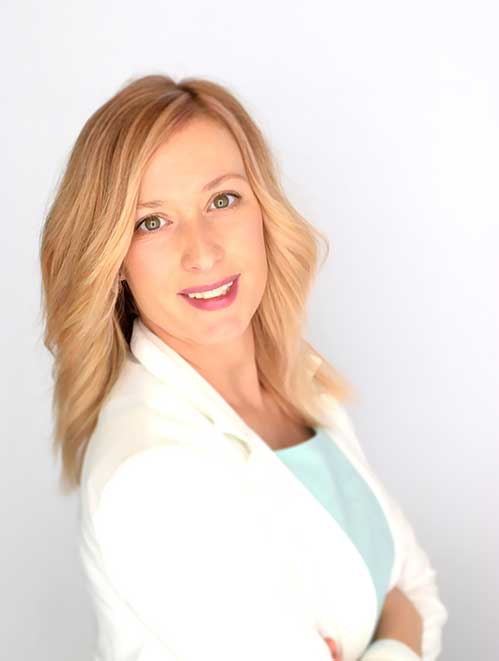 Amanda is an open-minded and welcoming individual who strives to listen deeply to the needs of every patient and provides a sense of trust and compassion. Her goal is to help you to achieve your optimal health and wellness.

Amanda has had many positive experiences treating a wide variety of conditions such as: digestive disorders, sleep difficulty, pain management, anxiety, stress reduction, allergies and many other pathologies. She has both a special interest and high success rate helping couples with fertility and conceiving naturally as well as increasing the success of IVF.

As part of her clinical education in the three year program at The Canadian College of Acupuncture and Traditional Chinese Medicine, Amanda worked with women of all ages to help regulate their menstrual cycles, relieve pain and symptoms of PMS, balance moods and emotions, stabilize hormone levels and support the fertility process, as well as provide pregnancy support.
"When I began my studies in Acupuncture, I had no idea what an immense impact this ancient traditional medicine had to offer the modern world of fertility and reproductive health. While I continue to study and learn, I can't help but be excited and honoured to have a hand in the astounding results Chinese Medicine has brought to many of my patients in building their families and improving their overall health and well-being"
In addition to her strong commitment to health and wellness, Amanda enjoys connecting in nature with her family and keeping active through competitive sport.
Amanda is a professional member of the Acupuncture and Traditional Chinese Medicine Association of Nova Scotia. She is an advocate of continuing education and is always looking to expand her knowledge through education and research.

Amanda is trained in Facial Rejuvenation Acupuncture and Qi Beauty (facial rejuvenation with needles). She is also very happy to announce that she is now offering laser therapy for quit smoking.
Amanda's services are provided under most private insurance plans and she is happy to offer free 15-minute consultations to answer any of your questions or concerns.
Direct Billing is now available!